North America
Ethiopian Embassy, Washington DC by
Ambassador Fitsum Arega
Created Aug 18, 2021
|
Washington DC
$9,344
raised of $100,000 goal
9.34%
53 Donations
No deadline

0

Likes
Dear Ethiopians in the diaspora,
The Grand Ethiopian Renaissance Dam (GERD) will transform Ethiopia, the region and beyond. When completed GERD will:
Provide electricity to more than 60 million people that are in the dark,
Empower women to save their time, energy and health gathering firewood and cooking like the ancient times,
Help women access safe hospital delivery, better healthcare and education for all and raise children with safety and security,
Unlock the economic opportunity by way of attracting business and millions of jobs,
Regenerate the ecosystem thereby improving the water level to the downstream countries which could lead to win-win cooperation.
We are proudly building the GERD with our own money, with the contribution of all Ethiopians. Diaspora Ethiopians have long sought to make their contributions to the GERD but were unable to do so for different reasons.
Let us demonstrate as a nation and people that in the face of adversity, we rise up to the challenge and be united by our responsibility to the home we all call Ethiopia!
Electric power to all Ethiopians!
Thank you,
Ambassador Fitsum Arega
Yonas Berhanu

donated

$1,000

Daniel Amare

donated

$100

Negussie Tilahun

donated

$30

michael vassel

donated

$27

Bisrat Shiferaw Abebe

donated

$100

Together we'll achieve the goal!

Lishane Efrem

donated

$100

Anonymous

donated

$50

God Bless Ethiopia!!

Anonymous

donated

$50

Keep up the good work. Always here to support!

Lily K Assefa

donated

$90

Hailu Gtsadek

donated

$632

www.africantranslation.com
No results have been found
Related Campaigns
Take a look at other campaigns in the same continent.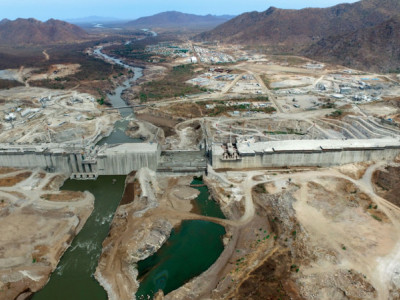 North America
A few friends living in Houston Texas organized this campaign. Please join and d...
$650 6.50%
raised of $10,000
--- by Alem Gebriel
No deadline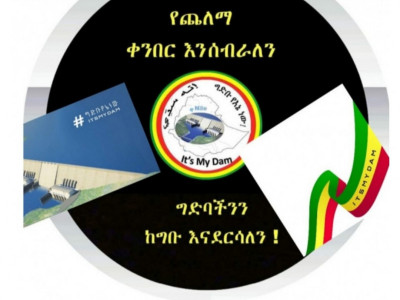 North America
በያላችሁበት ሰላም ለእናንተ ይሁን በ /DMV/ አካባቢ የምንኖር የሜትሮ ቤተሰቦች! አሁን ላለንበት ደረጃ ላበቃችን እናት ሀገር...
$5,750 23.00%
raised of $25,000
---

by ANTENEH
85 days left
North America
አምሳ ሎሚ ለአንድ ሰው ሸክሙ ለአምሳ ሰው ጌጡ።
$1,330 26.60%
raised of $5,000
--- by SOFI
No deadline