Europe
ETHIO-SPAIN COMMUNITY FOR GERD by
Girma ayele bahru
Created Aug 13, 2021
|
Spain
$1,209
raised of $25,000 goal
4.84%
14 Donations
72 days left

0

Likes
ይህ
በደስታ እና በኩራት የሚካሄድ ዘመቻ ለዘመናት ላለቀስንበት ፣ ላዜምንለት እና በዚህ አመት ለተወለደዉ ህዳሴ ግድብ በምንም ታአምር አንዳይጓተት ዘብ ለመሆን ታስቦ በእስፔን የሚኖሩ ኢትዮጵያዉያን ትዉልደ ኢትዮጵያዉያን እንዲሁም የኢትዮጵያ ወዳጆች የተከፈተ ገንዘብ የማሰባሰብ ዘመቻ ሲሆን ኢትዮጵያን ክድህነት ለማዉጣት የሚደረገዉ ዘመቻ አካል ነዉ።
ይሳተፉ አሻራዎትን በማኖር እኔም አለሁበት ይበሉ።
Etiopia y España para GERD
Esta donación es para GERD/Gran Presa del Renacimiento Etíope/, se realiza en nombre de los residentes etíopes en España y los españoles de orígenes etíopes y los solidarios españoles para mostrar la solidaridad a GERD una obra y esfuerzo para sacar a etiopia país más antiguo del mundo de la pobreza y sentar la base para el desarrollo.
¡¡¡Contribuyamos a la campaña comunidad etíopes en España para GERD y pongamos nuestra huella en GERD a Etiopía país más antigua del mundo!!!
This campaign is launched by Comunidad de Etiope en España to raise fund for the Great Ethiopian Renaissance Dam (GERD) from Ethiopians living in Spain, Spanish nationals of Ethiopian descent and friends of Ethiopia to support their homeland in its effort to get out of poverty and lay the foundation for prosperity.
Let's contribute to ETHIO- SPAIN COMMUNITY FOR GERD campaign and put our fingerprint on GERD!!!
አስተባባሪዎች
/coordinadores/coordinators
Girma Ayele Bahru
Tewodros Shiferaw Tilaye
Haile Fábrega Martin
Lakech Weldeyes Habtemariam
Fikru Mandefro Ergetie
Kaleab Getaneh Zewelde
የእድሜ ገደብ የለዉም
No tiene límite de edad, cualquier persona puede participar.
There's no age limit, any person can participate.
Hanna Kasahun

donated

$100

ለእናትና አባቴ ለአያቶቼ ሃገር የምችለውን ሁሉ አደርጋለሁ!!! ኢትዮጵያ ለዘላለም ትኑር!!!

Fitala tibeso

donated

$50

Senait Chorro Tesema

donated

$300

ደሞ ለሃገሬ ዞሮ መግቢያዬ!

Berhanu Chimdi Kitata

donated

$100

Birhanu Bekele

donated

$50

Afework Demisse Yeshitla

donated

$50

Meseret Alemu Kebede

donated

$30

It's my Dam

Anonymous

donated

$25

It's my DAM

Serkalem Ayalew Teshager

donated

$50

Girma Ayele Bahru

donated

$217

ኢትዮጵያኖች ለዘመናት ያለቀሱበትን ያዜሙለትን የዘመኑ የራስ ስራ የሆነዉን ህልም ህዳሴን እንዳይጓተት ዘብ በመሆን መቆም ሁሉንም ነገር መደገፍ ማለት ነዉ
No results have been found
Related Campaigns
Take a look at other campaigns in the same continent.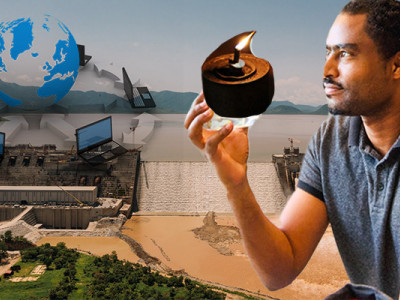 Europe
Good bye to Kuraz by Ashruka I grew up in small coffee rich, southern Ethiopian...
$1,241 24.82%
raised of $5,000
--- by Ashruka
72 days left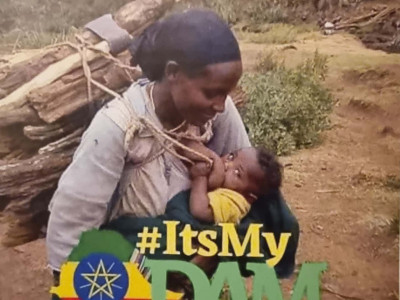 Europe
Over 65 million people in Ethiopia rely on wood for their energy needs, leading...
$200 16.67%
raised of $1,200
--- by Sisay Adugna
72 days left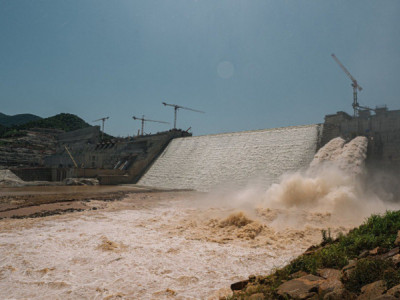 Europe
This is Ethiopian's time to say goodbye to poverty. We will finished the constru...
$120 12.00%
raised of $1,000
--- by Hanna Bulcha
72 days left