North America
GERD Defense - ግድቤን እጠብቃለሁ by
Gerd Defense
Created Sep 28, 2021
|
Ethiopia
$0
raised of $10,000 goal
0.00%
0 Donations
No deadline

0

Likes
GERD Defense is an action mobile game about defending The Grand Ethiopian Renaissance Dam. In 2011 Ethiopia started building Dam on Nile river with out any foreign help by the people for the people. Since Ethiopia started filling the dam multiple foreign forces have been challenging Ethiopia for building the dam on Nile river. In 2019 The former president of America Donald J.Trump threatened GERD and said " They will blow up the dam" if Ethiopia doesn't stop filling the dam. It shocked the whole world especially Ethiopians. We Ethiopians are known for being the only African nation that has never been colonized and for our undisputed heroism.
No results have been found
Related Campaigns
Take a look at other campaigns in the same continent.
North America
ለታላቁ የኢትዮጵያ ሕዳሴ ግድብ የአቅማችንን በመደገፍ፣ ድምጽ በመሆን በተለያየ ጊዜ አጋርነታችንን አሳይተናል። አሁንም ቃላችንን...
$0 0.00%
raised of $5,000
---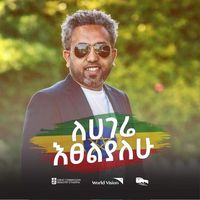 by Abiy Taddele
No deadline
North America
IT IS MY DAM!! ዳላስ ምን አለ! ግድቤን ለሰው አልሰጥም አለ!!! Ethiopians, Ethiopian Americans...
$17,080 17.08%
raised of $100,000
--- by DFW GERD Taskforce
690 days left
North America
Ethiopians, let's do this for the next generation. It's time to put our fingerpr...
$600 12.00%
raised of $5,000
--- by Kasim
9 days left